Communication for all.
The Power of Understanding
Interpreting and translation services for public-facing organisations.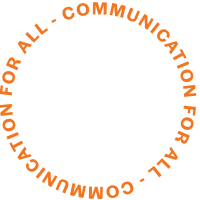 In a rapidly changing public sector landscape, inclusive communication remains vital for delivering public services to everyone, whatever their needs, fairly and equitably – helping to build stronger, safer communities.
Inadequate language services can lead to increased costs, incur unnecessary service delays and lead to poorer outcomes for all parties involved. Our high quality, easy-to-access and cost-effective range of interpreting and translation services helps you connect with your service users, delivering better and quicker outcomes and reducing risks of poor communication. 
INTRAN offers a unique model of innovative and reliable solutions, including telephone, video and face-to-face interpreting in hundreds of languages and dialects, fully supported by British Sign Language, braille, translation, and many other communication support services. 
Why
Intran?
Everyone communicates differently. Quality service delivery is when your organisation and service user can understand each other, and where people can express their needs and choices effectively.
INTRAN exists to safeguard public sector-facing organisations, and the communities they serve, with our commitment to inclusive communication for all.
Reduce Health, Social and Justice Inequalities
Everyone has the right to access public services in a way they understand.
Find out more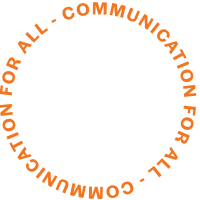 We believe everyone has the right to communicate in a way they understand. That's why we created INTRAN – to empower staff and clients to communicate across language barriers. 20 years on, our mission is more valid than ever before.
The INTRAN partnership is run jointly by a group of public, private and voluntary organisations serving the public interest, and has a non-profit making purpose. You can be a member of INTRAN either as a partner, or simply as a beneficiary of our actively managed 'interpreting, translation, braille and other related communication support services' framework agreement.
"Effective communication in healthcare is essential to ensure adequate understanding of illness and symptoms and enable medical professionals to be properly prepared and explain all issues safely. Inclusivity is the very nature of the NHS - and during COVID the BAME staff and patients are at higher risk. Through our partnership with INTRAN, enabling interviews with staff and patients at a distance has helped to safeguard all."

A.R (Senior Matron)

Norfolk and Norwich University Hospitals NHS Trust

The INTRAN service has helped me to engage with a large amount of people during a very difficult time. Every time I have used the service the interpreter has been very patient, as most of my calls have lasted over an hour, and some of the information that I need to obtain can be quite personal and sensitive. The system works really well – there is never a long wait for an interpreter.

B. (Rough Sleeper Co-ordinator)

Breckland Council
Find out more
Membership Models
A range of membership models are available to access high quality, cost-effective and responsive language solutions.
Find out more
Find out more
Procurement Framework
Instant access to a fully managed service with INTRAN, designed to meet your language needs and keep people safe.
Find out more
Language Identification Map
Find out which languages and dialects we speak, by region, with our interactive map.
Launch