INTRAN's Video Interpreting service offers you multi-platform remote access to British Sign Language or Foreign Language interpreters, using a PC, laptop, tablet or smartphone.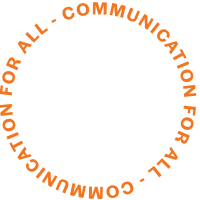 What is it?
When visual communication is essential, yet impractical or difficult to meet in person, Video interpreting enables all parties to see each other clearly to establish rapport and trust, without having to be in the same location. The ability to combine visual and non-verbal cues can be particularly critical for British Sign Language users, who rely on visual means of communicating to express themselves.
The benefit of INTRAN's Video Interpreting service is that the interpreter, and in some cases the client, do not need to travel. Secure and compliant with UK legislation, this efficient service gives you access by appointment or on demand to highly skilled professional interpreters and hundreds of languages and dialects, many which are rare and hard to source.
Why is it useful?
Visual support without having to be in the same place
Communication for All
Improve understanding by picking up body language, facial expressions and non-verbal cues
Sharing knowledge
Easy access to hundreds of languages and dialects, including 'rare' ones
Value for money
Prevent delays and save money by eliminating travel time and costs
Working together for better results
Fast and accurate remote communication when visual cues matter
Communication for All
Improve understanding by picking up body language, facial expressions and non-verbal cues
Sharing knowledge
Easy access to hundreds of languages and dialects, including 'rare' ones
Value for money
Prevent delays and save money by eliminating travel time and costs
Working together for better results
Fast and accurate remote communication when visual cues matter
Typical Settings
Physiotherapy

Physical assessments and reviews/showing techniques

Paediatric appointments and consultations

Rehabilitation

Regular wellbeing checks

Engagement with Asylum seekers and refugees

Voluntary sector advice

When a BSL interpreter has not been booked for an appointment or in an emergency situation

Audiology department check-up appointments
The video service we get through INTRAN is very flexible, It has all the advantages of a face-to-face interpreter: body language, the ability to see and establish empathy and proximity. One Sudanese Arabic client told me that he liked to see the interpreter's lips. He explained that with Arabic, there are always variations, and being able to see body language helps understanding.

B.H (Service Manager)

Bridge Plus+, Norfolk

Video interpreting has worked very well. Interpreters always on time, professional and friendly.

NHS patient

The team who look after our unaccompanied asylum seeking children (UASC) have a high need to access rare languages. The extension of the INTRAN framework to include video interpreting has provided an opportunity for this team to pilot access to interpreters via video link.

A.C

Suffolk County Council
More information
Get in touch to find out how we can help you access Video Interpreting
Contact Us